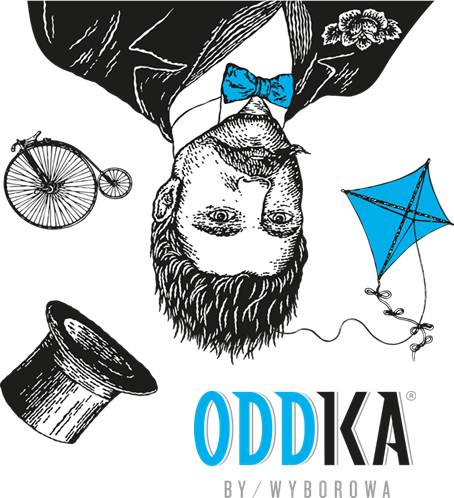 Happy Weekend everyone! Today I am bringing you a company very relevant
to having fun (responsibly) at the end of your long work week.
Have you heard of ODDKA
®

Vodka?
They were launched in October of 2012
and for now, us lucky Massachusetts residents (along with Alabama, Pennsylvannia
and Rhode Island) have it readily available.
Not to worry, it is going national and global in the spring of 2013!
What makes ODDKA
® Vodka different from others are its truly unique flavors.
Depending on your mood you may want to go with a bit of homey, sweet Apple Pie
(perfect during a holiday gathering or cookie swap!)
Perhaps if you are partial to mixing your vodka with tonic water, then
Fresh Cut grass is the perfect crisp, citrusy and refreshing pairing.
I think I am most looking forward to trying Wasabi - it would definitely be
perfect in a Bloody Mary during the next brunch you host no?
Above is Wit Oddoski the voice and inspiration behind Oddka's unusual vodka flavors.
Though he may seem a mere 2-D line drawing of a virtual character as
opposed to the typical 3-D, it is said that his rare condition is what leads
him to view the world a bit differently than others.
That is the reason is behind his divergence from your typical run of the mill vodka,
he uses his unique views and experiences to craft something truly one of a kind.
To learn more about ODDKA and Wit's adventures, "Like" ODDKA Vodka on Facebook or follow Wit on Twitter at @WitOddoski.
This is a sponsored post written by me on behalf of Oddka however the thoughts and words above are of my own. Please drink responsibly.
Which flavor are you most looking forwa

rd to?