Last week I attended a blogger event held by Fossil on Newbury St: it's intention
in creating buzz around their beyond amazing holiday collections.
To be honest I had never stepped inside a Fossil location before that evening and
my imagination did not span beyond expecting to see well-crafted timepieces.
How wrong was I when I immediately spotted my next It-bag (The VRV Bag aka
Vintage Revival top right) and at least ten accessories I needed yesterday
(I bought three.)
First and foremost, if you're a Bostonian stop by just to say hello to their amazing
manager Xavier. I have never met someone so personable, truly passionate
and freakishly (in a good way) knowledgeable about their brand.
Shall we talk about Fossil's piece de resistance this season? The Heritage Leather.
Exclusive to the brand, it's quality seems pretty unparalleled and like fine wine
and myself, ages incredibly well.
Fossil goes beyond leather with its stunning rose gold (I was obsessed with this two-tone Emma
watch) charms, deep blues, gorgeous grays and delicate coral.
Lastly, Fossil generously gifted us each with the new Emma Red Leather Watch
which I paired with two bracelets (1, 2) I purchased that night.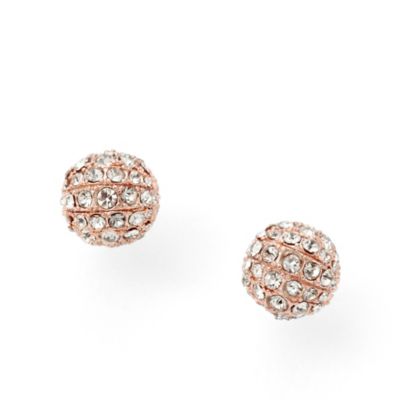 Also purchased, Rose Gold Glitz earrings and a gift for my father that wonderful
sales associate Robert helped me pick out. Thank you Fossil, I am
definitely looking forward to my next visit!
What's on your holiday wishlist?